You are cordially invited to submit your research papers (English only and in PDF files) for presentation consideration at the 4th Paris Financial Management Conference (PFMC-2016) that will take place on 12-14 December 2016 at the breathtaking and enchanting "Saint-Germain-des-Prés" district of Paris.
This two and a half day conference, hosted by the IPAG Business School (France), aims to bring together academics, practitioners and policymakers sharing interests in financial management, financial markets, corporate governance, etc. It also provides a forum for presenting new research results as well as discussing current and challenging issues in financial management and related topics.
*****************************
*****************************
Keynote Speakers
Prof. Kose John, Charles William Gerstenberg Professor of Banking and Finance, Stern School of Business, New York University & Laura H. Carnell Professor of Finance, Fox School of Business, Temple University, United States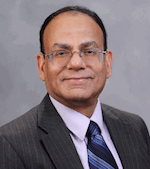 Kose John is the Charles William Gerstenberg Professor of Banking and Finance at New York University Stern School of Business and teaches courses in corporate finance.
Dr. John has been with NYU Stern for more than 20 years. Areas of his recent research include corporate governance, corporate bankruptcy, executive compensation, and corporate disclosure. He has also done research in the areas of financial markets and financial theory. He has published over a hundred articles in several top journals including American Economic Review, Journal of Financial Economics, Journal of Finance, Review of Financial Studies and Financial Management. He was awarded the prestigious Jensen Prize for the best paper published in Journal of Financial Economics in 2000. In addition to his research, Dr. John has bee recognized for his excellence in teaching and received the Citibank Excellence in Teaching Award in 1996.
Dr. John received his Bachelor of Science in physics from the University of Kerala, India, his masters in computer science from the Florida Institute of Technology, and his Doctor of Philosophy in management science from the University of Florida.
Prof. Steven Ongena, University of Zurich & the Swiss Finance Institute, Switzerland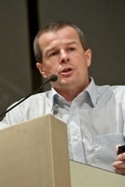 Steven Ongena is a professor of banking in the Department of Banking and Finance at the University of Zurich and the Swiss Finance Institute, and a research fellow in financial economics of CEPR. He is also a fellow of CFS. Before moving to Zurich, he taught at CentER-Tilburg University and BI Norwegian Business School and studied at the Universities of Oregon (PhD), Alberta (MA) and Leuven (MBA, Hir).
He has published in the American Economic Review, Econometrica, Journal of Finance, Journal of Financial Economics, Journal of International Economics, Management Science and Review of Finance, among other journals. He co-authored, with Hans Degryse and Moshe Kim, the graduate textbook Microeconometrics of Banking: Methods, Applications and Results published by Oxford University Press.
He is currently an associate editor of the Journal of Finance, a co-editor of the International Review of Finance, and an associate editor of the Journal of Financial Services Research, Economic Notes, the Asian Review of Financial Research, the Journal of Financial Management, Markets and Institutions, and the Journal of Economic and Financial Sciences.
He serves on the scientific advisory board of the Halle Institute for Economic Research and of the Review of Finance, and is a frequent visitor at central banks around the world. In 2012 he received an NYU-Fordham-RPI Rising Star in Finance Award and in 2009 a Wim Duisenberg Research Fellowship of the European Central Bank.
Distinguished Invited Talk
Prof. Iftekhar Hasan, Fordham University, United States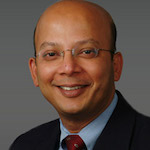 Dr. Iftekhar Hasan is the E. Gerald Corrigan Chair in International Business and Finance at Fordham University. He serves as a scientific advisor at the Bank of Finland; a research fellow at the Financial Institution Center at the Wharton School and a research associate at the Berkley Center at the NYU Stern School of Business. He is the past President of the Eurasia Business and Economics Society. A Fulbright scholar and a Fulbright selector, Dr. Hasan, has held several visiting faculty positions at universities such as the University of Strasbourg, France; University of Limoges, France; University of Carlos III, Spain; University of Rome-Tor Vergata, Italy; EPFL, Switzerland; National Taiwan University; Academy of Economic Studies, Romania, Xi'an Jiaotong University, China, University of Sydney, Australia, and Stern School of Business, USA. He is the managing editor of the Journal of Financial Stability and has served as an associate editor in over 12 journals including journals such as the JMCB, JBF and JIMF. He has served as a consultant/visiting scholar at a number of key organizations, including: the World Bank; the IMF; the United Nations; the Federal Reserve Bank of Atlanta; the Banque de France; Interbank Deposit Protection Fund, Italy and the Office of the Comptroller of Currency of the U.S. Treasury. Professor Hasan's research interests are in the areas of financial institutions, corporate finance, and emerging markets. Professor Hasan has over 325 publications in print, including 14 books and edited volumes and over 200 peer-reviewed articles in journals such as JFE, JFQA, JB, JME, JMCB, RoF, JFI, JCF, JEF, JMIF, JBF, MS, EJOR, SMJ, BJM, RP, CAR, and JMIS. He received his PhD and MS from the University of Houston. He received a "Doctor Honoris Causa" from the Romanian-American University in Bucharest.
Associated Journals
The International Review of Financial Analysis will publish a special issue on conference theme.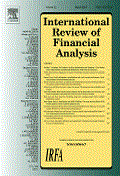 The PFMC2016 conference will host several special Finance Research Letters (FRL) sessions that will be chaired by one the editors of the Journal. Paper accepted to be presented at one of these sessions will benefit from comments of the Editor and an expedited review process subject to normal submission fee. Candidate papers must be prepared according to Journal's Guide for Authors. Please select FRL sessions when you submit your paper.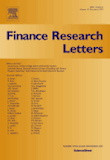 Also, in consultation with the conference organizers, and the managing and subject editors of Emerging Markets Review and Journal of International Financial Markets, Institutions and Money, authors of selected papers will be invited to submit their papers to a regular issue of these journals.